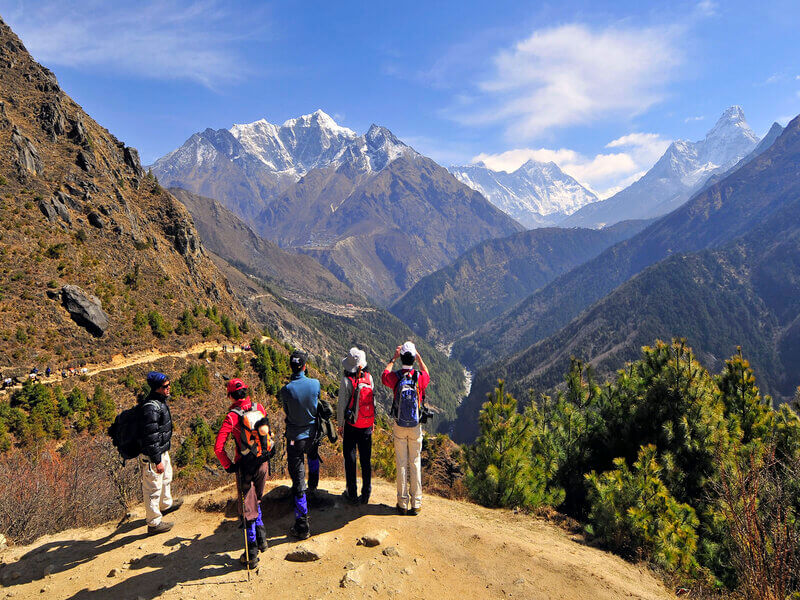 Nepal Tourist Arrivals 2021: 8,874 Foreigners Visit the Nation in January!
The year 2020 was an annus horribilis for the Nepali tourism sector due to the coronavirus pandemic that restricted international tourist arrivals for almost eight months.
According to the Nepal Tourism Board (NTB), the number of foreign visitors to the nation stood at 230,085 in 2020, the lowest in 34 years. The arrivals dropped by more than 80% in 2020.
However, the resumption of international flights and the COVID-19 vaccination drive have brought new hope to 2021.
According to the Department of Immigration (DoI) records, Nepal welcomed 8,874 foreign tourists in January 2021, the highest in a month since the nationwide lockdown. The tourists were from 121 countries, predominantly from India, China, and the US.
Top 5 Countries:
India – 4,028
China – 1,877
USA – 874
UK – 136
Turkey – 113
Meanwhile, international travel from and to Nepal has also increased in January. According to the DoI, around 56,141 Nepalis returned home while 47,238 Nepalis traveled abroad last month.